Email: Carly {at} kidmatterscounseling.com
Clinical Focus: Child Therapist
and Play Therapist
"The progress our son has made since his first session with Carly is remarkable! She helped us to help our son become his best self, and that has improved our family dynamic immensely. The tools she gave us have helped him become much more confident in himself and his abilities."  
– Parent
CLINICAL SPECIALTIES
Anxiety & Anger | Emotional Regulation Issues | DIVORCE | Attachment issues Adoption | Self-esteem | Expressive therapy 
EDUCATION & LICENSES
M.S. of Social Work, Illinois State University, Normal, IL
B.A. Social Work, Western Illinois University, Macomb, IL
Theraplay: Level 1 Trained
Certified AutPlay Therapy Provider
Theraplay Foundational Practitioner
Circle of Security Parent Facilitator
Trust Based Relational Intervention (TBRI®)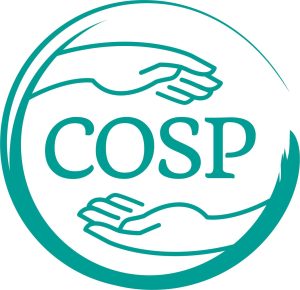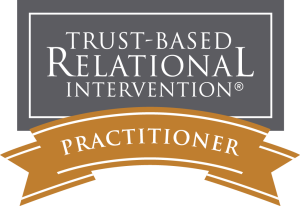 A MESSAGE FROM CARLY
You want to provide every opportunity for your child to develop healthy relationships and succeed in life. 
The problem is when it comes to mental health, most caregivers are not equipped to help their child's big emotions, anxiety, or even anger because it was never modeled to them, or they didn't know where to go for help.  As a result, they feel lost on how to connect and help their child. On top of all that, there's the ever-present pressure to "perform" as a caregiver which leaves them feeling inadequate or not good enough for their own child. 
I want you to know that you are enough for your child and you are not alone in this journey. I've helped 100's of children and caregivers learn ways to work through anxiety, loss, traumatic events, and anger. 
When I work with children: I first meet with the caregivers so I can get a full picture of your situation and create specific goals to best help your child. Secondly, I'll develop a treatment plan tailored to your child's unique needs. Thirdly, I'll begin the therapeutic process with your child and provide caregivers with support every step of the way. 
If you want to restore peace and sanity within your home and gain the parenting tools necessary to support and connect with your child, call me and together we will create a plan to cultivate change in your child. 
The #1 Thing Parents Often Miss In Raising their Children
MOST  CAREGIVERS  DEFINE  THEIR CHILDREN'S  SUCCESS  THROUGH  PRODUCTIVITY  AND  ACHIEVEMENT. 
HERE  IS  THE  REAL  SECRET  TO  YOUR  CHILD'S  SUCCESS. 
How To Stop Yelling
DO  YOU  FEEL  LIKE  ALL  YOU  SEEM  TO  DO  IS  YELL AT YOUR KIDS?
YOU  ARE  NOT  ALONE  IN  YOUR  STRUGGLE  AND  HERE  ARE  SOME  WAYS YOU  CAN  STOP.
"Thank you so much for the huge role you have played in both of our lives and for giving our family so much hope and teaching us how to connect." 
– Parent
We help anxious kids and frustrated parents. We serve Hinsdale & the Western Suburbs of Chicago.
Made with ♥︎ in Hinsdale, Illinois for Chicago
Built By Brand Your Practice.
© 2023 Kid Matters Counseling, P.C.
Kid Matters Counseling, P.C. DISCLAIMER: This website and blog are for informational, educational and general discussion purposes only. It is understood that no guarantee or warranty arises from the information provided, discussed or commented upon in this website and blog nor does it constitute legal or other professional advice on any subject matter. Access to this website and blog is voluntary and at the sole risk of the user. If you think that you have a medical emergency (including clinical), call your doctor or 911 immediately. A licensed medical professional should be consulted for diagnosis and treatment of any and all medical conditions. While the information contained within this website and blog is periodically updated, no guarantee is given that the information provided is correct, complete, and/or up-to-date.   See our complete Privacy Policy and Terms of Service.