We at Kid Matters specialize in helping kids clearly communicate feelings, manage their big emotions and increase their relational capacities. This holiday season we want to share our favorite therapeutic gift ideas for all the kids in your life!
Have a wonderful holiday season!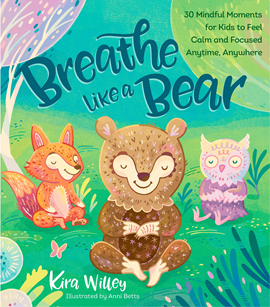 Along with the fun illustrations I love these mindfulness exercises that are designed to teach kids techniques for managing their bodies, breath, and emotions.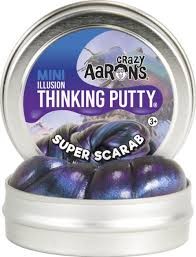 This is a great fidget for kids that stimulates regulation, focus and creativity.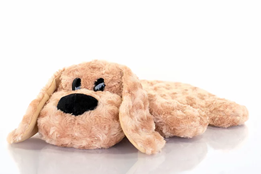 These weighted stuffed animals are the perfect gift for comfort and calm.  They come in a variety of styles and sizes. 
In addition to being cute and cuddly, which your kiddo will love, they have multi-sensory therapeutic components to meet a wide range of needs. 
My kids like the calming smell, weighted feel, and removable heat pad to warm-up at bedtime. They are great for helping kiddos relax at bedtime or choose one of their lap pad style animals for your kiddo to use while doing home based learning for school.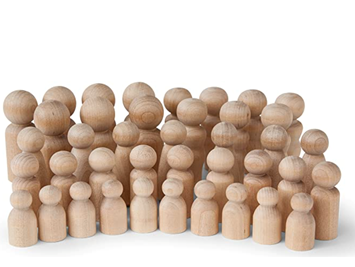 Rory's Story Cubes is a fun and easy game that I use therapeutically to help kids engage and work through anxious scenarios in a playful way.  Through imaginative storytelling, problem-solving, and considering other people's ideas these cubes are a great addition to any personal game shelf. 
Rory's Story Cubes come in different themed sets, and each set contains 9 cubes with six unique sides.  The rules of the game are simple "Throw the dice and tell your story using the illustrations on the faces of the dice."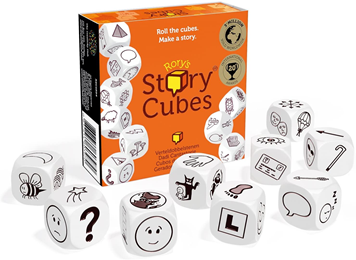 These can be a creative way to discuss feelings by letting the child color or paint them to illustrate different emotions.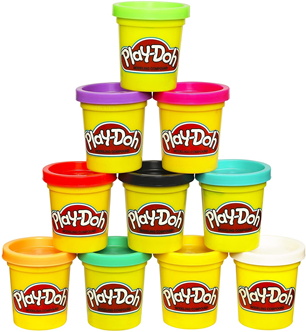 I pick this because it is a versatile play toy. It can be used for sensory regulation, creativity and expression, and be used for more intentional emotional regulation like anxiety and anger.
This expandable ball can be used as a great visual for deep breathing while engaging in fun, active, and collaborative activities. Families can play a variety of games using the ball while also working on emotional regulation, mindfulness, and awareness of breath.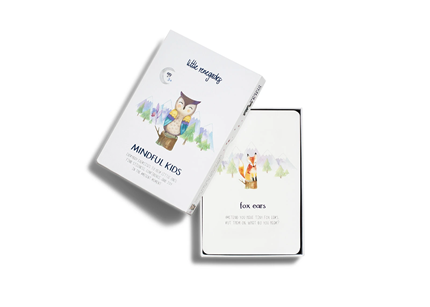 Here is a gift that I totally love and it is a gift that keeps on giving!
A great tool to help focus especially during e-learning!
These are a great tool for cooling down, a helpful transitional object, or just fun to sit and watch! It can provide a nice break for kids and they come in different colors.
Step 1: Parent gets a tabletop plant, Christmas tree or branch (something you can hang things on with yarn).
Step 2: Parent makes paper decorations and attaches homemade certificates to them. Decorations may be customized for your child's interests and ages.
Examples include: "Bake cookies with Dad/Mom", "Play a game of your choice with Mom/Dad", "Read a story with Dad/Mom", "Big hug anytime", "Chore Pass", "Walk/Run w/ Mom/Dad" etc…
Step 3: Attach decorations to the tree and your child gets to choose one each day for the remainder of the holiday season.
If you are in need of additional resources for support during this (or any) season please reach out to us at Kid Matters Counseling. As always, we are happy to share our best resources with you.  It's important to stay equipped for the parenting journey, so remember, don't parent alone!
Have a wonderful holiday season and happy new year!
Kid Matters Counseling Staff
Hinsdale,IL
We help anxious kids and frustrated parents. We serve Hinsdale & the Western Suburbs of Chicago.
Made with ♥︎ in Hinsdale, Illinois for Chicago
Built By Brand Your Practice.
© 2023 Kid Matters Counseling, P.C.
Kid Matters Counseling, P.C. DISCLAIMER: This website and blog are for informational, educational and general discussion purposes only. It is understood that no guarantee or warranty arises from the information provided, discussed or commented upon in this website and blog nor does it constitute legal or other professional advice on any subject matter. Access to this website and blog is voluntary and at the sole risk of the user. If you think that you have a medical emergency (including clinical), call your doctor or 911 immediately. A licensed medical professional should be consulted for diagnosis and treatment of any and all medical conditions. While the information contained within this website and blog is periodically updated, no guarantee is given that the information provided is correct, complete, and/or up-to-date.   See our complete Privacy Policy and Terms of Service.