Can you please stop doing that……
When our kids are stuck managing emotions that may feel too big and overwhelming, we aren't always sure the best way to respond.  Depending who you ask, the answer may vary.  Some may advise you to ignore the behavior, others may tell you offer an incentive.
Regardless of the advice, these interactions with your child may feel like a battle zone and the fun and joy in your relationship seems to be fading into the distance.
Theraplay® may be the best approach to help you manage the behaviors while addressing the toll our reactions and our child's behavior has had on your relationship.  
5 reasons why you might consider engaging in Theraplay as a treatment option with your child:
Your child's behaviors are negatively impacting your relationship desire to be with or ability to have fun with your child.
2. Your child experiences a variety of sensory issues and you are not always sure how to respond in positive ways.
3. Your child has been identified as being on the Autism Spectrum and it can feel hard to connect with your child.
4. You are considering welcoming a new child into your home through foster care or adoption.
5. It can feel hard to know what your child needs — from a child who tends to withdraw from interactions or a child who dysregulates easily and can be hard to manage.
It is important to remember that behavior is merely a symptom of something your child is trying to figure out how to manage and likely doesn't have the words to share with you how you can help.
Theraplay® is an attachment focused, play therapy intervention that aids in the development of and/or enhancement of the attachment relationship between a caregiver and a child.
Through simple play sequences, this model focuses on exploring four dimensions of the parent-child relationship: Structure, Engagement, Nurture and Challenge. Practitioners use of the Marshack Interaction Method, a video-taped assessment that utilizes play activities to explore how each of these dimensions is working in the parent child relationship to develop an individualized treatment plan that focuses on supporting both parent and child to strengthen their relationship while addressing the underlying factors that contribute to the very behaviors your child is struggling with.
If you would like to learn more about what Theraplay could offer your family, please reach out for a free 15-minute phone consultation with one of Kid Matters Theraplay Practitioners. You can find a list of our current Theraplay® practitioners below.
Susan Stutzman, LCPC, RPT, Intermediate Theraplay Practitioner
Gloria M. Cockerill, LCSW, RPT-S, Certified Theraplay Practitioner, Trainer and Supervisor
Cheryl Welsh, LCPC, RPT, Intermediate Theraplay Practitioner
Keri Sawyer, LPC, Level 1 Trained Theraplay Practitioner
Dr. Alana Roth, Level 1 Trained Theraplay Practitioner
Jon Caes, LCSW, Level 1 Trained Theraplay Practitioner
Shana Sanchez, MA, Level 1 Trained Theraplay Practitioner
Fernando Gonzalez, LCSW, Level 1 Trainer Theraplay Practitioner
Parent Matters Blog
Resources to help parents raise safe and informed kids.
When parents divorce, it's always better and easier to settle child custody issues out of court. And contrary to what you might believe, most parents choose to resolve child custody cases outside the courtrooms, often with the help of a mediator, as this is not only...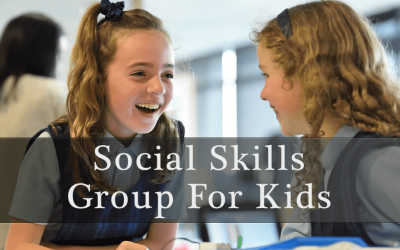 At Kid Matters we know that you want your kids to be successful on the playground and interacting with their peers. Sunshine Circles can help!   We are excited to bring play based social skills groups to Kid Matters.  The problem is that it can be hard to manage...
Don't Parent Alone! 
Sign up for our FREE Newsletter: "Parent Matters."
Receive our best parenting advice right to your inbox. Our goal is to help parents raise safe and informed children.
We help anxious kids and frustrated parents. We serve Hinsdale & the Western Suburbs of Chicago.
Made with ♥︎ in Hinsdale, Illinois for Chicago
Built By Brand Your Practice.
© 2019 Kid Matters Counseling, P.C.
Kid Matters Counseling, P.C. DISCLAIMER: This website and blog are for informational, educational and general discussion purposes only. It is understood that no guarantee or warranty arises from the information provided, discussed or commented upon in this. website and blog nor does it constitute legal or other professional advice on any subject matter. Access to this website and blog is voluntary and at the sole risk of the user. If you think that you have a medical emergency (including clinical), call your doctor or 911 immediately. A licensed medical professional should be consulted for diagnosis and treatment of any and all medical conditions. While the information contained within this website and blog is periodically updated, no guarantee is given that the information provided is correct, complete, and/or up-to-date.