Anxiety is a normal, human experience. We will have tons of experiences that make us feel anxious throughout life. Things like: a big test at school, a play performance, a friend hang out, a school dance, the list goes on.
Anxiety also helps to keep us safe and alerts us of danger or potential danger. Most people will go through life never having an issue with managing their anxiety. The rest of us will need some help.
I grew up figure skating competitively from ages 5 – 17, then as an ice hockey goalie. When athletes prepare for an event, a competition, or a game, our bodies go through rushes of adrenaline to make sure we are ready.
For those of us who need help managing our anxiety, these rushes of adrenaline are overwhelming and it interferes with performance. As a parent, this can be really hard to see your child go through. And as a child, it's frustrating and uncomfortable to feel like this.
Here  are 4 tips for parents to help manage their child's performance anxiety:
1.  Arrive Early
Arrive early to get comfortable with the surroundings and prepare as necessary on the ice rink, basketball court, football field, etc.
2.  Align the Mind & Body
Begin aligning the mind and body to be able to manage the rushes of adrenaline, pre-event routine, stretching, meditating, listening to music, deep breathing, or reciting a positive mantra.  Most professional athletes engage in some kind of warm-up or routine before their event.
3. Visualize Success
Help your child visualize being successful in the sport or event. Walking them through a gymnastics routine or figure skating program, making a shot in basketball, making contact at bat, either going to a space where the sport is happening or finding a private space.
4. Have a Positive Mental Attitude – PMA
Have your child engage in positive self-talk like, "I can do this, I know what I am doing, I am strong" etc.  Having a positive outlook going into things and having faith inspires confidence in themselves.
If you feel like your athlete could use some extra support in order to get back to enjoying sports and performing well, schedule an appointment today and let's work together.
​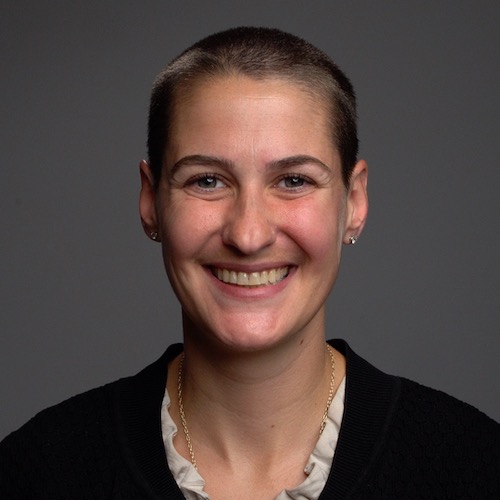 Leigh Reisberg
Child Therapist | Clinical Intern
I help families break through their roadblocks and create stronger and deeper relationships. I believe that together, we can help your child. 
We help anxious kids and frustrated parents. We serve Hinsdale & the Western Suburbs of Chicago.
Made with ♥︎ in Hinsdale, Illinois for Chicago
Built By Brand Your Practice.
© 2022 Kid Matters Counseling, P.C.
Kid Matters Counseling, P.C. DISCLAIMER: This website and blog are for informational, educational and general discussion purposes only. It is understood that no guarantee or warranty arises from the information provided, discussed or commented upon in this website and blog nor does it constitute legal or other professional advice on any subject matter. Access to this website and blog is voluntary and at the sole risk of the user. If you think that you have a medical emergency (including clinical), call your doctor or 911 immediately. A licensed medical professional should be consulted for diagnosis and treatment of any and all medical conditions. While the information contained within this website and blog is periodically updated, no guarantee is given that the information provided is correct, complete, and/or up-to-date.   See our complete Privacy Policy and Terms of Service.