Feeling anxious and irritable while in the middle of chaos and unknown is normal. Knowing how to guide your child through a normal day during our COVID-19 crisis is hard and can even feel impossible.
Today I'm going to share 3 tips on what you can do to support your child through COVID-19.
Tip #1: Check in with yourself
As a parent, you might have the urge to place your child's needs before your own. So I am going to invite you to find at least 60 seconds in your day to check in with yourself. 
Find a relatively quiet room or place, take 2-3 deep breaths and try to identify one feeling you are having. If you have a bit more time, I encourage you to express that feeling. Taking time to take care of yourself will allow you to be more available for your child when they need you. 
Tip #2: Provide your child with child-friendly information
One of the key ingredients in anxiety is the unknown. When children are unable to look around and fully understand what is happening in their environment, their brain begins to send panic signals to their body. 
By providing child friendly information we can help children filter in safe information about coronavirus so their brain can slowly turn off their panic signals. For this reason, I have written a small guide called "A Germ Called Coronavirus; A short guide for children". Click here or on the picture below to download your free copy. 
Tip #3: Make sure your child knows at least 1 coping skill.
Some children externalize their feelings and will find clear ways to show they need support. They might shake and tremble, become very fearful and avoidant, or they might become irritable and act out. 
Other children will internalize their feelings and this can make it tricky for us to know they need support. Regardless of if your child is showing any signs, it is important that they have at least one coping skill. 
In my coronavirus book, the character Sam gives instructions on how to make a glitter jar, also commonly called a mindful jar. Mindful jars are colorful, interesting to look at, and with practice can help settle your child's nervous system.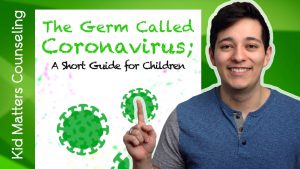 —————————————–
At Kid Matters Counseling, all of our therapists work with children and families who are experiencing anxiety and are having a hard time adjusting to COVID-19. If you need additional parenting support or believe your child could benefit from counseling, click the schedule appointment button on our website to schedule a telehealth session for your family. 
And remember, don't parent alone.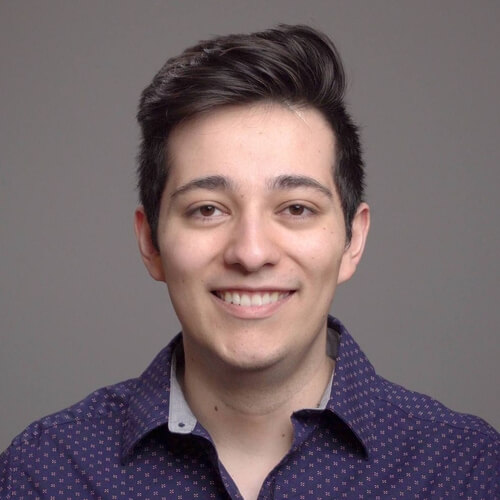 Fernando Gonzalez
Child Therapist | MSW
I help parents & children build a stronger connection through identifying, expressing, and regulating big feelings and challenging experiences.
We help anxious kids and frustrated parents. We serve Hinsdale & the Western Suburbs of Chicago.
Made with ♥︎ in Hinsdale, Illinois for Chicago
Built By Brand Your Practice.
© 2022 Kid Matters Counseling, P.C.
Kid Matters Counseling, P.C. DISCLAIMER: This website and blog are for informational, educational and general discussion purposes only. It is understood that no guarantee or warranty arises from the information provided, discussed or commented upon in this website and blog nor does it constitute legal or other professional advice on any subject matter. Access to this website and blog is voluntary and at the sole risk of the user. If you think that you have a medical emergency (including clinical), call your doctor or 911 immediately. A licensed medical professional should be consulted for diagnosis and treatment of any and all medical conditions. While the information contained within this website and blog is periodically updated, no guarantee is given that the information provided is correct, complete, and/or up-to-date.   See our complete Privacy Policy and Terms of Service.