Does your child have a hard time with new places?  Does the thought of separation, whether at your gym's childcare center, day camp, kid's church or the upcoming school schedule make your child anxious?
As a parent, your kid's daily anxiety about separations can make new experiences and routine drop off's feel exhausting.
You second guess yourself.
Your anxiety is heightened.
You feel guilty and frustrated when leaving.
Transitions are hard. For some kids transitions are harder than for other kids.  But the good news is, there are ways to decrease anxiety and make transitions and separations smoother.
Consider trying these 2 ways to decrease your child's separation anxiety level:
#1: Story
Use storytelling as a way to prepare your child for planned social transitions.  In order to decrease your child's anxiety remember to include a description of when you plan to be separated, what it may feel like when you are apart, when you plan to "re-unite".
Don't forget to problem solve for what to do in times of worry, what to remember, say to self or sing.
If you have a hard time creating stories for each situation utilizing books such as "The Kissing Hand" can normalize and problem solve for social anxiety in a 3rd person narrative.
#2: Songs
Utilize songs about feelings that may describe what your child is going through.  Sing songs that have a message of comfort such as Daniel Tiger's "Grownups Come Back" or "Sometimes You Feel 2 Feelings At The Same Time and That's OK" songs.
Sometimes issues of social anxiety in children need some outside help.  In those cases, finding a  trusted counselor who is trained to work specifically with anxious children and their parents can be just the help you need.
If you or someone you know could use some outside help, please give us a call today!
Don't parent alone!
Parent Matters Newsletter
(a free resource from the child therapists at Kid Matters Counseling)
Don't Parent Alone!
We help parents raise safe and informed children.
Parent Matters Blog
Resources to help parents raise safe and informed kids.
When parents divorce, it's always better and easier to settle child custody issues out of court. And contrary to what you might believe, most parents choose to resolve child custody cases outside the courtrooms, often with the help of a mediator, as this is not only...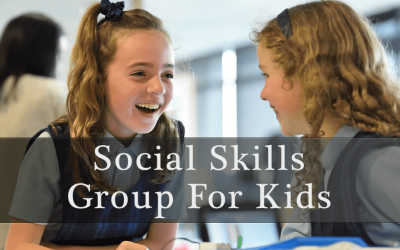 At Kid Matters we know that you want your kids to be successful on the playground and interacting with their peers. Sunshine Circles can help!   We are excited to bring play based social skills groups to Kid Matters.  The problem is that it can be hard to manage...
We help anxious kids and frustrated parents. We serve Hinsdale & the Western Suburbs of Chicago.
Made with ♥︎ in Hinsdale, Illinois for Chicago
Built By Brand Your Practice.
© 2019 Kid Matters Counseling, P.C.
Kid Matters Counseling, P.C. DISCLAIMER: This website and blog are for informational, educational and general discussion purposes only. It is understood that no guarantee or warranty arises from the information provided, discussed or commented upon in this. website and blog nor does it constitute legal or other professional advice on any subject matter. Access to this website and blog is voluntary and at the sole risk of the user. If you think that you have a medical emergency (including clinical), call your doctor or 911 immediately. A licensed medical professional should be consulted for diagnosis and treatment of any and all medical conditions. While the information contained within this website and blog is periodically updated, no guarantee is given that the information provided is correct, complete, and/or up-to-date.