Yesterday at the park I watched my 21 month old daughter flailing her adorable little legs in the baby swing, trying to get herself moving again.  She then started crying out with the few words she has: "Help mama, swing please, swing please, help please, help please!"  
She has learned so much in her short life, but she still needs a lot of support, care, and help. I come up to her and say, "Hi honey, you want a push.  Here you go."  
I begin pushing her again, and then I just delight in her squeals and giggles.  I can't see her face but I know that as her pigtails are fluttering in the wind, she is beaming with joy; and I know she is smiling so big her dimples are showing—just so cute!  
She was not afraid to ask for help, she did not tolerate being stuck!
As parents we can feel stuck! Maybe what we are doing used to work and just doesn't work anymore.  Maybe we are facing a new challenge and have no idea what to do.  Maybe we do know what to do but it seems like there are a thousand obstacles in the way!
Maybe we constantly feel like we are in a power struggle with our children and the tantrums are getting overwhelming.  Maybe tensions have taken over the house and it feels more like a war zone than a home?  Maybe as a couple it has been difficult to get on the same page with parenting styles and the same argument keeps happening over and over.  
Do you ever feel like you are flailing and think, There must be a better way!  
Oh to be like a child that would never tolerate being stuck!  These situations can bring you to a point of opportunity.   This is a place of courage—to even dream that you could have a different experience.  Next, you have to take the first step-and look for someone to give you a push, to help you get moving again.  
Sometimes It can be hard to ask for help because we feel like we should just naturally know what to do, or maybe it's hard to hope things could actually change, or maybe life feels so crazy it's just hard to have the time to actually pick up the phone to ask for help.  It can be hard to get moving again.
Here are some suggestions to get moving again!
1.Parent or Family Meeting
Schedule a time with either your spouse or the whole family to talk about what seems to be working well and what isn't.  Together decide on a way to celebrate what is going well, and decide on what might help the areas that need more support.
2. Expand supports
Find some friends who are also parents and gather once a month to just offer each other resources and support.  Share some of your discoveries about what is helping your family or what you are learning.  Maybe read a parenting book together and discuss what parts of the book might be helpful for your family.
3. Join a group
There are groups in the area that provide parenting support.  Explore resources in your community for parenting support.  One common group that focuses specifically on parenting is MOPS.
Sometimes outside support helps get families moving in the direction they want to go.  Here at Kid Matters Counseling I help parents get unstuck so that the whole family can thrive.  
I understand that life does not come with a manual and that every person's unique family needs unique support.  
I seek to identify the roots of the struggles so that I can provide means to heal wounds, empower relationships, and cultivate lasting change for families.  Don't tolerate being stuck!  Get moving again!  
Photo by Craig Whitehead on Unsplash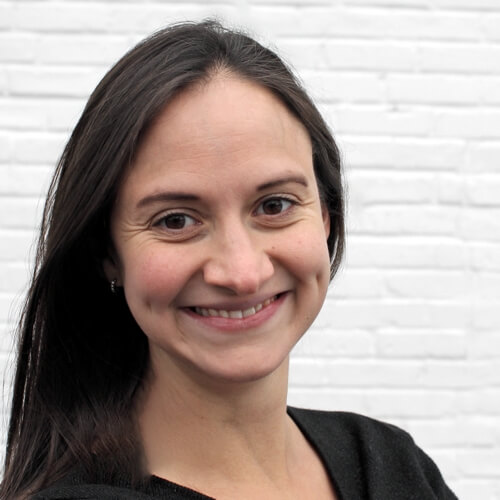 Sharon Bryant
Child Therapist | LMFT, RPT, EMDR, CCPT, FFT
I love helping children break free from difficulties so that they can thrive, and I delight in helping parents develop skills and confidence so they can make meaningful connections in their family.
Kid Matters Counseling has trained therapists ready to help both kids and parents walk through the tough moments in life.
End the frustration & the confusion and let's work together!
SCHEDULE APPOINTMENT
We help anxious kids and frustrated parents. We serve Hinsdale & the Western Suburbs of Chicago.
Made with ♥︎ in Hinsdale, Illinois for Chicago
Built By Brand Your Practice.
© 2023 Kid Matters Counseling, P.C.
Kid Matters Counseling, P.C. DISCLAIMER: This website and blog are for informational, educational and general discussion purposes only. It is understood that no guarantee or warranty arises from the information provided, discussed or commented upon in this website and blog nor does it constitute legal or other professional advice on any subject matter. Access to this website and blog is voluntary and at the sole risk of the user. If you think that you have a medical emergency (including clinical), call your doctor or 911 immediately. A licensed medical professional should be consulted for diagnosis and treatment of any and all medical conditions. While the information contained within this website and blog is periodically updated, no guarantee is given that the information provided is correct, complete, and/or up-to-date.   See our complete Privacy Policy and Terms of Service.