Explaining therapy to a child can be tricky or even a little confusing. 
As you prepare to come in for your first session of counseling, you and your child may have questions like: What is counseling? Why are we going? What is going to happen?
Below are my answers to some common questions about counseling. It is important to be clear and honest with your child so that they can be confident there is nothing to be worried about or afraid of.
What is counseling?
I like to explain counseling to child this way: "Counseling is a safe place where you play with a new friend and learn about feelings."  Counseling is a great place to receive emotional support, whatever a child may be going through.
Why are we going?
A child counselor is trained specifically to work alongside kids and parents to teach problem solving and coping skills.  You could say to your child, "This new friend is going to help us figure out some new ways to be together."  Don't over complicate what you say about why you are going. Depending on the child's age, share more specifics if you like.The whole point of discussing the visit beforehand is to help them better understand while also keeping them from being anxious.
What is going to happen when I get to counseling?
This answer really is specific to your therapist and will depend on their approach.  
At Kid Matters Counseling, all our child therapists are trained play therapists. Play Therapy is a form of psychotherapy steeped in neuroscience that utilizes play, the primary language of children, to resolve emotional conflict and promote healing.To learn more about  play therapy watch this short video.
At Kid Matters Counseling a therapist (new friend) will come out to greet you and your child in the waiting room at the child's first session.  Share with them,
"Today you are going to play with a new friend.  I went to meet her last week and she has a whole room full of toys!  I can come in with you the first time if you like or you can go in by yourself.  I will stay in the waiting room the entire session and wait for you.  At the end of your special play time I will have a short turn talking with our new friend and then we will go home."
To describe the play therapy process without a specific approach or counselor known there is a great book that can help describe what may happen at a first visit to a play therapist titled "A Child's First Book About Play Therapy."
The start of a counseling relationship, just like any new relationship can feel scary, especially for a child entering an environment they're not familiar with.  Having a few of your questions about the process answered prior to a first session lessens the amount of 'unknowns' for everyone involved.  
If you have any additional questions or concerns regarding how to explain counseling to your child or about how to help your child navigate the beginnings of a new counseling relationship Kid Matters therapists are just a phone call or email away!  We are here to help.
– Susan Stutzman, LCPC, RPT
(Thanks in advance for using the links above. We get a minor commission for referring you to Amazon, which we reinvest in different things within the business such as a sliding fee scale for low-income clients and new toys for our play therapy practice.")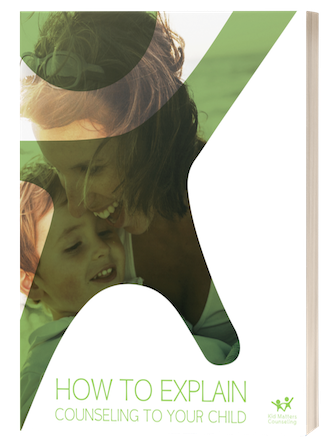 Download our FREE Ebook:
How To Explain Counseling To Your Child
Our best parenting advice from our child therapists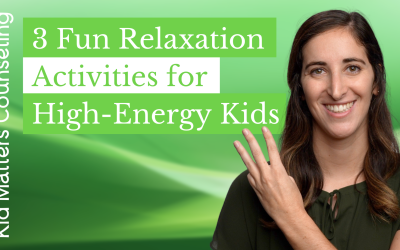 For many young children, most mindfulness activities can require too much stillness for a child who is on the go. Calming your body, however, doesn't have to be stagnant. When kids' bodies feel out of control, they need help to become more grounded. When a child...
We help anxious kids and frustrated parents. We serve Hinsdale & the Western Suburbs of Chicago.
Made with ♥︎ in Hinsdale, Illinois for Chicago
Built By Brand Your Practice.
© 2022 Kid Matters Counseling, P.C.
Kid Matters Counseling, P.C. DISCLAIMER: This website and blog are for informational, educational and general discussion purposes only. It is understood that no guarantee or warranty arises from the information provided, discussed or commented upon in this website and blog nor does it constitute legal or other professional advice on any subject matter. Access to this website and blog is voluntary and at the sole risk of the user. If you think that you have a medical emergency (including clinical), call your doctor or 911 immediately. A licensed medical professional should be consulted for diagnosis and treatment of any and all medical conditions. While the information contained within this website and blog is periodically updated, no guarantee is given that the information provided is correct, complete, and/or up-to-date.   See our complete Privacy Policy and Terms of Service.