The recent news of an even deeper scandal involving a major religious institution in our world is plain awful.
As a parent with young children,  it is troubling to consider the statistics surrounding child abuse within what is  considered seemingly safe adult relationships. It seems no place is untouched by evil.  It can be a fear ridden time to parent well with the current state of our world.
However one thing that helps lessen my fear is the open and honest communication I have with my children. Regardless of their age, by being open and honest with my children about their needs, their body parts and body safety, I significantly decrease the chance for them to be taken advantage of.   
Research shows that the more vocal parents are about teaching their children in ongoing conversations about their private/personal parts and body safety,  the better the chance a child will have to be able to stand up to unwanted sexual encounters. I also know that creating safety in my home where children can ask for what they need and be seen plays a major part in the role of healthy child development and staying safe in any relationship as well.
So instead of giving way to fear about all the tragic things that people in this world do, I am going to use the energy I would spend worrying towards promoting education within my home around body safety.  Will you consider joining me?
For some great ideas on how to start, along with a list of resources check out this previous blog entry. 
Parent Matters Blog
Resources to help parents raise safe and informed kids.
Disclaimer: These writings should be considered a matter of personal opinion. They do not reflect professional advice. This medium does not lend itself to the level of detail and intimacy required to provide professional advice. If you are in need of consultation, I highly recommend you seek professional counseling. If at all possible, you should seek a reliable referral from a trusted source.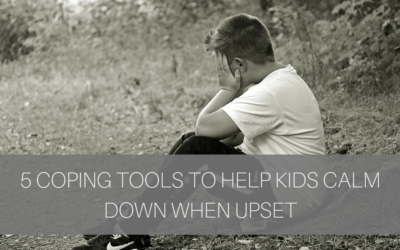 Have you noticed lately that your child is having difficulty calming down when they get upset? Their tantrum lasts minutes, a half hour or even a whole hour! It seems that their emotions are getting so big that they are unable to rationalize or reason about why they...
Have you ever noticed how sometimes your children will continue to do things even though you have told them "no"? Whether it be hitting, throwing, or other negative behaviors that could potentially be dangerous to you or to them. You want to keep them safe, but...
Don't Parent Alone! 
Sign up for our FREE Newsletter: "Parent Matters."
Receive our best parenting advice right to your inbox. Our goal is to help parents raise safe and informed children.
We help anxious kids and frustrated parents. We serve Hinsdale & the Western Suburbs of Chicago.
Made with ♥︎ in Hinsdale, Illinois for Chicago
Built By Brand Your Practice.
© 2019 Kid Matters Counseling, P.C.
Kid Matters Counseling, P.C. DISCLAIMER: This website and blog are for informational, educational and general discussion purposes only. It is understood that no guarantee or warranty arises from the information provided, discussed or commented upon in this. website and blog nor does it constitute legal or other professional advice on any subject matter. Access to this website and blog is voluntary and at the sole risk of the user. If you think that you have a medical emergency (including clinical), call your doctor or 911 immediately. A licensed medical professional should be consulted for diagnosis and treatment of any and all medical conditions. While the information contained within this website and blog is periodically updated, no guarantee is given that the information provided is correct, complete, and/or up-to-date.