If I asked you to name which apps are on your child's phone right now, could you answer correctly? Do you even know? In 2017 the total number of mobile app downloads reached 197 billion… with a 'B'. As a parent it can seem overwhelming and even impossible to stay on top of the constant information, media, trends, and noise that is specifically targeted at our children.
Luckily, parental controls and age restrictions help keep a lot of unsavory apps from reaching our children. But sometimes seemingly harmless apps can slip through the cracks and cause problems for you child.
TikTok is such an app. TikTok surpassed Facebook, Instagram, Snapchat & YouTube in downloads last month. TikTok is a music video based social media app that allows users to record themselves lip syncing to popular songs, add effects, and share them with other users (think snapchat with music).
TikTok now boast 500 million+ active users worldwide with a stated mission "to capture and present the world's creativity, knowledge, and precious life moments, directly from the mobile phone.

TikTok is actually the second version of the app. The original app went by the name Musical.ly which was acquired by the Chinese company Bytedance in late 2017 and underwent a total rebranding. Musical.ly faced its own series of problems over its 3 year history. While the app is currently rated 16+, Musical.ly used to be rated 12+. 
As this app has become increasingly popular we've been hearing from concerned parents wanting to know about this app.
So here are

5 Things Parents Need to Know about TikTok
1. Strangers Can Send Private Messages

If your child's account is public, they may be receiving messages from complete strangers. Talking with your child about interacting with strangers, especially online, is becoming more and more important. Sometimes predators create social media accounts posing as children so that they appear more disarming or approachable. Remind your child that if they do not know them in real life, they should not be talking to them.
2. Suggestive Content Abounds

As with any social media platform, there is always suggestive content mixed into the bag. With TikTok being mostly based on music and video, profanity and suggestive clothing/dancing are the most obvious sources of adult content. But the app also encourages some themes that are much more mature than their 16+ rating would suggest. For example, a popular "challenge" on the app is the '#takeitoff challenge' which encourages users to dance to a specific song while discarding layers of clothes. This is especially concerning to see as young children are encouraged to participate in what amounts to a strip-tease.
3. TikTok is extremely popular

You may be thinking, "I've never heard of this app before, it must be pretty unknown." Actually, the app is incredibly popular and has been flying under-the-radar for quite a while. In the first quarter of 2018 it was downloaded 45.8 million times, to become the number one most downloaded app. While the main user demographic is located in China, it has been gaining traction in the United States over the last six months.
4. Positive- there is a 'digital wellbeing' setting

One of the more admirable functions in the app is the ability to turn on the 'digital wellbeing' setting. Once turned on, this setting will set time limits on app use, which can help your child moderate the time they spend on their phone. You can also find strategies for keeping your child's screen time in check in this Kid Matters blog post. This setting also allows a parent to put restrictions on their child's account. This will block videos that have been flagged as inappropriate. An important point to remember however is that not all inappropriate material is flagged properly; things slip through the cracks.
5. TikTok collects user data

While this is nothing new and all social-media apps participate in this practice, it is worth reminding parents of. This is a quote directly from TikTok's page on privacy-
"We share your data with our third party service providers we rely on to help provide you with the Platform. These providers include cloud storage providers and other IT service providers. We also share your information with our business partners, advertisers, analytics and search engine providers…"
BONUS: TikTok facial recognition feature is coming
TikTok will soon be rolling out in the US a new face and object search feature and is already part of the Chinese version of the popular app. This new feature will allow users to search for a person's face and see other videos they've created. You can also scan objects and clothing to get access to where you can purchase the same or similar items.
——
If you feel unsure of how to start a conversation on internet safety with your kids and where to start, check out another post I wrote on 5 Books Every Grade School Parent Should Know Regarding Internet Safety.  Or, If you need additional resources to help you with internet safety or with how to help your kids navigate tricky things in the digital age give one of our therapists a call.  We are here to help! 
Remember to have ongoing open conversations with your kids about the content they're consuming when on TikTok and encourage them to come to you when/if they're seeing content that is harmful or inappropriate.
Stay safe in this digital world.  Be creative. Don't parent alone.
——
**As of the date of this blog post, TikTok and their parent company ByteDance are under US Federal investigation for their data security process. Authorities are questioning whether or not the app stores US user data in China and whether that data (user information, pictures, content, etc) would be turned over to the Chinese government if asked, giving them access to all of your child's information.
Parent Matters Blog
Resources to help parents raise safe and informed kids.
When parents divorce, it's always better and easier to settle child custody issues out of court. And contrary to what you might believe, most parents choose to resolve child custody cases outside the courtrooms, often with the help of a mediator, as this is not only...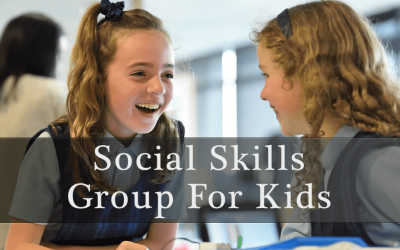 At Kid Matters we know that you want your kids to be successful on the playground and interacting with their peers. Sunshine Circles can help!   We are excited to bring play based social skills groups to Kid Matters.  The problem is that it can be hard to manage...
Don't Parent Alone! 
Sign up for our FREE Newsletter: "Parent Matters."
Receive our best parenting advice right to your inbox. Our goal is to help parents raise safe and informed children.
Disclaimer: These writings should be considered a matter of personal opinion. They do not reflect professional advice. This medium does not lend itself to the level of detail and intimacy required to provide professional advice. If you are in need of consultation, I highly recommend you seek professional counseling. If at all possible, you should seek a reliable referral from a trusted source.
We help anxious kids and frustrated parents. We serve Hinsdale & the Western Suburbs of Chicago.
Made with ♥︎ in Hinsdale, Illinois for Chicago
Built By Brand Your Practice.
© 2019 Kid Matters Counseling, P.C.
Kid Matters Counseling, P.C. DISCLAIMER: This website and blog are for informational, educational and general discussion purposes only. It is understood that no guarantee or warranty arises from the information provided, discussed or commented upon in this. website and blog nor does it constitute legal or other professional advice on any subject matter. Access to this website and blog is voluntary and at the sole risk of the user. If you think that you have a medical emergency (including clinical), call your doctor or 911 immediately. A licensed medical professional should be consulted for diagnosis and treatment of any and all medical conditions. While the information contained within this website and blog is periodically updated, no guarantee is given that the information provided is correct, complete, and/or up-to-date.
Summary
Blog post
5 Things Parents Need to Know about Tik-Tok
Description
Tik-Tok is a music video-based social media app but children are using it in ways that may be dangerous. Here's what parents need to know.
Author
Publisher Name
Publisher Logo