The Suicide Rate No One Is Talking About
I recently came across an article that read, "The suicide rate among youngsters ages 10 to 14 has been steadily rising, and doubled in the U.S. from 2007 to 2014, according to the Centers for Disease Control and Prevention." Wow! You don't often hear this on the news.
Kids long to be accepted. And, like many of us, kids often lack the capacity to openly ask for what they need. Children struggling with depression, anxiety, low self-esteem, relationship navigation, hormones, bullying and more often feel lost and alone.
10-14 year olds often need more reassurance and hope than they currently receive. They need consistent support and check-ins from adults (even when they say they don't!).
Don't let your child or any child you know become another statistic of childhood suicide.
2 Simple Ways to Build Reassurance & Instill Hope in Your Child:
1 Begin by not just telling your child life is valuable, but showing them. This looks like making sure you are consistent about developing a relationship with them and being present in their life.
2 Make time for special dates for at least 30 minutes a week with NO electronics. Be with your child through wondering and curiosity based questioning.
For example, "I'm curious why you chose that?", or "I wonder if you feel the same way", or "I'm curious what you are are feeling about_______?"
Always take suicidal statements seriously. If a child expresses to you that they want to end their life and have a plan you should seek help immediately.
Parenting a child with ADHD is hard and can be frustrating. Morning routines are stressful, chores may feel impossible, and don't even get me started on homework time.
Counseling children during times of trauma can be difficult but counseling twins comes with its own set of unique challenges. In the twin relationship, there are often feelings of co-dependence and over-dependence. The older twin may feel like they need to take on the...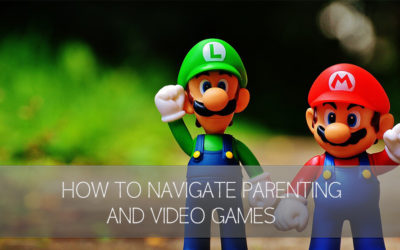 Well, we've reached the third and final installment of our series on video games. If you haven't yet read parts one and two, you should go back and do that now. In part one we looked at the psychological impacts of video gaming, and in part two we looked at the...
Kid Matters Counseling has trained therapists ready to help both kids and parents walk through the tough moments in life.
End the frustration & the confusion and let's work together!
Call For A Free Consultation Today!
We help anxious kids and frustrated parents. We serve Hinsdale & the Western Suburbs of Chicago.
Made with ♥︎ in Hinsdale, Illinois for Chicago
Built By Brand Your Practice.
© 2019 Kid Matters Counseling, P.C.
Kid Matters Counseling, P.C. DISCLAIMER: This website and blog are for informational, educational and general discussion purposes only. It is understood that no guarantee or warranty arises from the information provided, discussed or commented upon in this. website and blog nor does it constitute legal or other professional advice on any subject matter. Access to this website and blog is voluntary and at the sole risk of the user. If you think that you have a medical emergency (including clinical), call your doctor or 911 immediately. A licensed medical professional should be consulted for diagnosis and treatment of any and all medical conditions. While the information contained within this website and blog is periodically updated, no guarantee is given that the information provided is correct, complete, and/or up-to-date.