Talking to your child about sexuality is important because sexual content is so readily available in our culture. But talking about sexuality to your 6 year old might feel a bit scary or overwhelming to you.
The culture's media landscape has led to explicit sexual content being easily available and instantly available through almost any device that connects to the internet. Without contextualization, filtering or limits your child could develop an unhealthy view of sexuality.
What may begin as innocent exposure or curiosity can lead to the possibility of scarring and addictive habits.
Wanting to raise children to be healthy parents means that no topic is off-limits, but rather, all topics need to be approached in an honest and delicate way that focuses on education.
Here are some ways to be proactive in healthy sexual education with your child.
1. Ask your child what they know about the word sex and what it means.
2. Use correct and anatomical names of body parts when discussing private body areas.
3. Teach proper care of private personal parts as well as good touches and bad touches.
4. Encourage healthy curiosity through reading and keeping around kids books "Amazing You! Getting Smart about Your Private Parts" while setting boundaries at the same time about respecting the private parts of other people.
As a child counselor, I want to strongly encourage you as a parent to be proactive about a healthy sexual education with your child! Don't chance your child developing an unhealthy or unmonitored view of their sexuality which could later manifest into a more serious problem. 
Arm yourself with resources, start a dialogue, promote body awareness with your kids.  Be procactive and give your kids the gift of healthy sexual education from a young age!
Note to parents: If your child has regularaly engaged with ponorgraphic content please seek professional help. I work with children who are addicted to porn set healthy boundaries and work closely with parents to equipt them to provide a healthy sexual education for their children. 
Don't Parent Alone!
Parent Matters Newsletter
(a free resource from the child therapists at Kid Matters Counseling)
Don't Parent Alone!
We help parents raise safe and informed children.
Parent Matters Blog
Resources to help parents raise safe and informed kids.
When parents divorce, it's always better and easier to settle child custody issues out of court. And contrary to what you might believe, most parents choose to resolve child custody cases outside the courtrooms, often with the help of a mediator, as this is not only...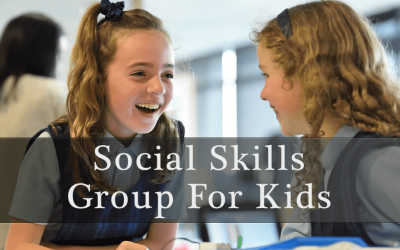 At Kid Matters we know that you want your kids to be successful on the playground and interacting with their peers. Sunshine Circles can help!   We are excited to bring play based social skills groups to Kid Matters.  The problem is that it can be hard to manage...
We help anxious kids and frustrated parents. We serve Hinsdale & the Western Suburbs of Chicago.
Made with ♥︎ in Hinsdale, Illinois for Chicago
Built By Brand Your Practice.
© 2019 Kid Matters Counseling, P.C.
Kid Matters Counseling, P.C. DISCLAIMER: This website and blog are for informational, educational and general discussion purposes only. It is understood that no guarantee or warranty arises from the information provided, discussed or commented upon in this. website and blog nor does it constitute legal or other professional advice on any subject matter. Access to this website and blog is voluntary and at the sole risk of the user. If you think that you have a medical emergency (including clinical), call your doctor or 911 immediately. A licensed medical professional should be consulted for diagnosis and treatment of any and all medical conditions. While the information contained within this website and blog is periodically updated, no guarantee is given that the information provided is correct, complete, and/or up-to-date.