Kid Matter's Owner/Founder
Susan Stutzman
receives the prestigious
Registered Play Therapist
credential from the Association for Play Therapists. She was featured in the local Hinsdale paper,
The Hinsdalean
.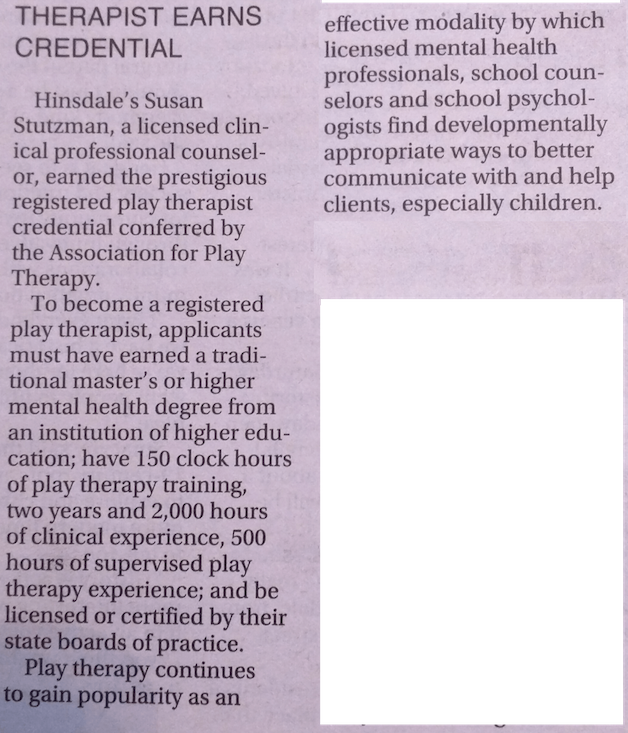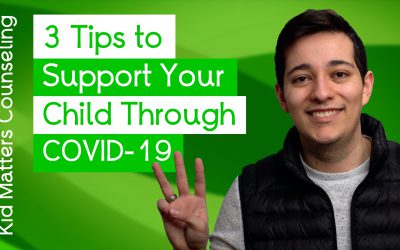 Feeling anxious and irritable while in the middle of chaos and unknown is normal. Knowing how to guide your child through a normal day during our COVID-19 crisis is hard and can even feel impossible. Today I'm going to share 3 tips on what you can do to support your...
Kid Matters Counseling has trained therapists ready to help both kids and parents walk through the tough moments in life.
End the frustration & the confusion and let's work together!
Call For A Free Consultation Today!
We help anxious kids and frustrated parents. We serve Hinsdale & the Western Suburbs of Chicago.
Made with ♥︎ in Hinsdale, Illinois for Chicago
Built By Brand Your Practice.
© 2020 Kid Matters Counseling, P.C.
Kid Matters Counseling, P.C. DISCLAIMER: This website and blog are for informational, educational and general discussion purposes only. It is understood that no guarantee or warranty arises from the information provided, discussed or commented upon in this. website and blog nor does it constitute legal or other professional advice on any subject matter. Access to this website and blog is voluntary and at the sole risk of the user. If you think that you have a medical emergency (including clinical), call your doctor or 911 immediately. A licensed medical professional should be consulted for diagnosis and treatment of any and all medical conditions. While the information contained within this website and blog is periodically updated, no guarantee is given that the information provided is correct, complete, and/or up-to-date.