Kid Matter's Owner/Founder Susan Stutzman receives the prestigious Registered Play Therapist credential from the Association for Play Therapists. She was featured in the local Hinsdale paper, The Hinsdalean.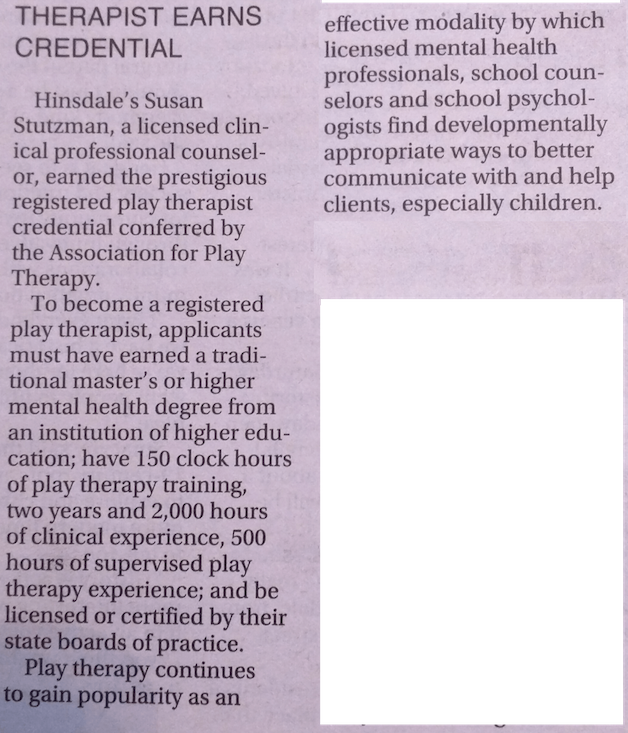 It's lots of transition and change for kiddos and parents to move from school schedules to summer schedules.  If you are a parent who feels nervous about summer challenges you are not alone. As a parent getting ready for summer I've been considering the challenges...
Kid Matters Counseling has trained therapists ready to help both kids and parents walk through the tough moments in life.
End the frustration & the confusion and let's work together!
Call For A Free Consultation Today!
Kid Matters Counseling, P.C.
We help anxious kids and frustrated parents. We serve Hinsdale & the Western Suburbs of Chicago.
Made with ♥︎ in Hinsdale, Illinois for Chicago
Built By Brand Your Practice.
© 2017 Kid Matters Counseling, P.C.