The most common reaction to finding a child engaging in sexual behavior is panic and anger. However, our response as adults usually comes from our discomfort with the idea that a child can think or engage in sexual behavior. This taboo topic, while avoided by many, is increasingly becoming a conversation among families. Here are some things to keep in mind if you find your child engaging in healthy sexual behavior.
#1: Check yourself before you wreck yourself
Witnessing or becoming aware of your child's sexual behavior can lead to strong reactions. If the first time you talk to your child is when you are consumed by strong feelings, you might forget or miss something important. You might even send a message of shame for something that might be developmentally normal. Rather, start by taking a few seconds to notice how you're feeling.  You might notice anger, shock, fear, confusion, or worry. Now practice taking 3 slow deep breaths. The calmer we are the clearer we think.
#2: Consider the curious nature of your child sexual behaviors
Regardless if your child is 3 or 12 years old, your child will find themselves in a different stage of their sexual development. It's important to note that children experiencing healthy sexual development don't engage in sexual behavior in the same way that an adult does. Commonly, children are in a stage of discovery and exploration. For example, a 3-year-old girl who has just discovered her vagina may begin to ask questions of the function and/or appearance of her vagina and even wonder if everyone has one.  Another example is of a 9-year-old boy who uses the internet to look up the word sex and stumbles on pornographic videos. This 9-year-old boy, being self-conscious, might not make it obvious to his parents that he has questions about sex but instead find alternate ways to get his questions answered.
Please keep in mind that some sexual behavior does fall outside of a child's development and can become problematic. It is recommended that you seek out additional resources for your awareness. Some will be listed below. If you are concerned that your child's sexual behavior is impacting their function at home, at school, or with peers, or have concern that their behavior may be problematic, reach out to a professional for additional support.
#3: Decide on the message you want to give
When adults respond in anger or fear, we may use phrases like "that's disgusting, don't do that anymore" or "what's wrong with you, stop doing that". These types of responses can send the child with an underlying message that they themselves are bad and that sexual behavior is shameful and/or dirty.  Some alternative messages may be that you understand that they are exploring and being curious or that their behavior is normal and that you can help them learn about their behavior in a safe way.
#4: Decide on a course of action
Always end the conversation with a plan on how to move forward. You might plan to teach your 3-year-old about physical boundaries and when and where it might be appropriate to talk about vaginas. You might try and educate your 9-year-old boy on puberty and sex as well as set limits to his internet use. The course of action should be clear and should be known by both you and your child.
When you put it all together this is what it might sound like:  "I see you are very curious about your body. That is called your vagina, and all girls have a vagina. It is okay to be curious about your vagina and when in private I can teach you more about our private body parts, but it is not safe to show or point out your vagina at school." Many children are curious about their sexual body parts. I don't think watching pornography is a safe way for children to learn. Let's stop this and instead find another way to be curious. Let's go to the library and get a book that we can read together to learn more about the body".
If you want to grow in your ability to parent safe & informed kids, sign up for our parenting newsletter. You can also reach out to us at Kid Matters if you have any questions or concerns about your own children.
Don't parent alone.
Resources
It's Perfectly Normal: Changing Bodies, Growing Up, Sex, and Sexual Health by Robie H. Harris
Sex is a Funny Word: A Book about Bodies, Feelings and YOU by Cory Silverberg
Understanding Children's Sexual Behaviors: What's Natural and Healthy by Toni Cavanagh Johnson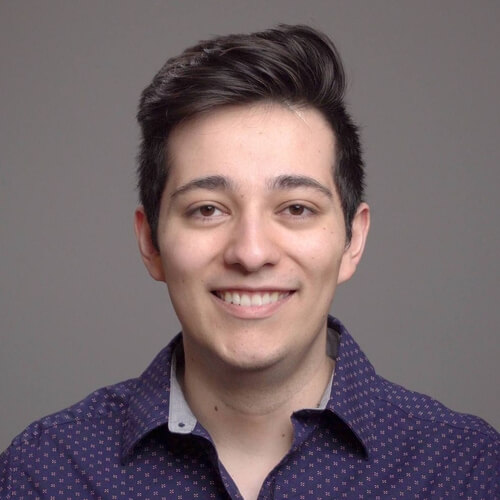 Fernando Gonzalez
Child Therapist | MSW
I help parents & children build a stronger connection through identifying, expressing, and regulating big feelings and challenging experiences.
Kid Matters Counseling has trained therapists ready to help both kids and parents walk through the tough moments in life.
End the frustration & the confusion and let's work together!
SCHEDULE APPOINTMENT
We help anxious kids and frustrated parents. We serve Hinsdale & the Western Suburbs of Chicago.
Made with ♥︎ in Hinsdale, Illinois for Chicago
Built By Brand Your Practice.
© 2022 Kid Matters Counseling, P.C.
Kid Matters Counseling, P.C. DISCLAIMER: This website and blog are for informational, educational and general discussion purposes only. It is understood that no guarantee or warranty arises from the information provided, discussed or commented upon in this website and blog nor does it constitute legal or other professional advice on any subject matter. Access to this website and blog is voluntary and at the sole risk of the user. If you think that you have a medical emergency (including clinical), call your doctor or 911 immediately. A licensed medical professional should be consulted for diagnosis and treatment of any and all medical conditions. While the information contained within this website and blog is periodically updated, no guarantee is given that the information provided is correct, complete, and/or up-to-date.   See our complete Privacy Policy and Terms of Service.