As a parent, when you find out your kid has been bullying other kids what should you do?  How should you respond?  
Parenting a child who has been or is prone to acting as a bully can be challenging. Kids with strong personalities push around kids every day with weaker personalities.
Don't ignore this behavior in a child but meet it with redirection.  Challenge your child as they are growing and learning about themselves in relationship how to use their strength appropriately.  
When your kid is the bully I would encourage you to Engage with your child, Problem Solve with your child and Empower them.
Engage with your child by asking to hear their side of the story.  Listen purposefully and try not to shame them and respond genuinely.  This could look like saying: "Wow, what you did sounds really intimidating and powerful.  I wonder how Suzie felt."
Problem Solve with your child as an act of helping them find new ways to express their feelings and personality.  It is important for your child to stop the act of bullying but you need to help your child come up with other ways to express their feelings.
Helping your child feel the weight of their actions and/or words is important when they have bullied another child.
Set appropriate consequences for what they did as well as for moving forward:  
This isn't just taking something that is important to your child away.  Consequences can also be adding things in.  Try consequences as:
Adding in a service to others that you can do with your child such as volunteering

Adding in reading books about feelings and actions
Empower by Reframing:  Help your child to use their strong personality (not 'mean' personality) to lead change.  Lean into who they are, spend more time with your child and their feelings.  If you want to see your child change, you need to be more involved in who they are and shaping them.  Your job is to empower them to find and act out new ways to feel powerful without bullying.
Parents, Bullying can cause grave consequences.  The platforms today in which bullying is found are many.  Being proactive when you find out your child has bullied another child is critical to your child's life.  
Don't wait to respond and experience your child being held accountable by the law for tragic mental and emotional abuse to another child.  
Give your child ways to work out their personalities in a positive way, to learn what real strength can look and act like. Don't let your kids go it alone, and by all means, don't parent alone!!
Parent Matters Blog
Resources to help parents raise safe and informed kids.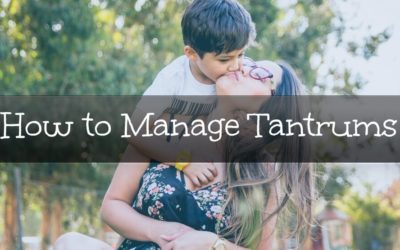 We live for Saturdays in my house.  It's the only morning that a few significant things happen: endless kiddo snuggles, cartoons, and coffee in a mug instead of a travel tumbler. Perhaps the most important, though, is: PANCAKES.  My boys eat those things up in .4...
Don't Parent Alone! 
Sign up for our FREE Newsletter: "Parent Matters."
Receive our best parenting advice right to your inbox. Our goal is to help parents raise safe and informed children.
We help anxious kids and frustrated parents. We serve Hinsdale & the Western Suburbs of Chicago.
Made with ♥︎ in Hinsdale, Illinois for Chicago
Built By Brand Your Practice.
© 2017 Kid Matters Counseling, P.C.