A 3 Part Series in Behavior Modification
Welcome back to part two of this behavior modification blog series! Previously we came to understand some common triggers to misbehavior. Today brings practical tips for responding to children's behavior in the heat of the moment.
Time to stop feeling ill-equipped and helpless against you child.
Define That Behavior
First things first, the more specific you are with defining exactly what behavior you want extinguished. This is harder than you think. Often, parents come at behavior modification broadly with descriptions of "I just want my child to behave" or "be good". In reality, what they want is for their child to flush the toilet after going potty, speak kindly to their siblings, or start their homework on time. Get as specific as you can.
In defining the behaviors, imagine both the non-desirable and desirable picture of your child behaving. While imaging, start listing specific behaviors. That list will become what we will call target behaviors. If you can think back far enough, start applying those skills gained from science courses and make target behaviors specific, observable and measurable. This helps both you and your child know the expectations and how they are doing.
Responding to Behaviors
As you read through the coming list of helpful and not-so-helpful ways to respond, picture how you have felt when experiencing similar circumstances on this list. Being called out negatively in front of a crowd NEVER feels good. Same goes for your child. Implement these tactics to ensure your responding in a way that is not only effective, but also sensitive.
Dos
Notice what is going on around you. Situational circumstances impact behavior because of triggers.
Make expectations clear. Clarity is a gift to a child who deep down wants to please parents.
Give choices, even if small, to increase feeling empowered and in control. It can be as simple as "Do you want to start with math or science homework?"
Tweak the surrounding area to make behaving easier. If you are limiting sweets before dinner, remove them from sight. Or remove distractions that are inhibiting focus.
Help your child transition. The concept of time and managing it does not develop until older childhood. Usually a 10 minute reminder prior to transition, and then another one between 2-5 minutes, is enough to help a child transition.
Don'ts (With practice of course…)
Calling out behaviors from a distance and in front of people if possible. Get down face-to-face to increase the likelihood that your child will hear you and remember.
Assume you expectations should be known. This is where getting specific from earlier helps! Use those breakdowns to paint a picture of what it looks like to succeed in various circumstances, as well as what you don't want them to do. Help them understand how different circumstances require different behaviors.
Transitions without reminders and warnings. This helps your child develop their concept of time and pick a good stopping place in activities that will help them feel like you aren't pulling them away from somethings that isn't finished.
Lengthy questioning and instructions. The verbal and organizing part of the brain doesn't develop till later in life. Help you child by writing a list instead. Focus in on the one to two questions that you really need to know.
Chances are you've been facing misbehaviors for some time now and their appearance during your day triggers your frustration. Engaging a misbehaving child isn't easy. Use these tools and feel equipped to respond in a nurturing and sensitive way. Both you and your child will feel better than the current cycle of frustration.
Alexandra Hoerr, MA, LCPC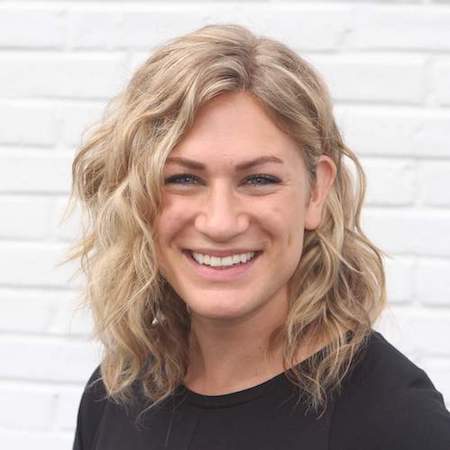 Alexandra Hoerr
Child Therapist | LCPC, RPT
It's hard work but research has shown that helping your child now, while their brain is still growing, will reduce risk of regression, increase quality in learning, and will pave the way for a hopeful future.
Kid Matters Counseling has trained therapists ready to help both kids and parents walk through the tough moments in life.
End the frustration & the confusion and let's work together!
SCHEDULE APPOINTMENT
We help anxious kids and frustrated parents. We serve Hinsdale & the Western Suburbs of Chicago.
Made with ♥︎ in Hinsdale, Illinois for Chicago
Built By Brand Your Practice.
© 2022 Kid Matters Counseling, P.C.
Kid Matters Counseling, P.C. DISCLAIMER: This website and blog are for informational, educational and general discussion purposes only. It is understood that no guarantee or warranty arises from the information provided, discussed or commented upon in this website and blog nor does it constitute legal or other professional advice on any subject matter. Access to this website and blog is voluntary and at the sole risk of the user. If you think that you have a medical emergency (including clinical), call your doctor or 911 immediately. A licensed medical professional should be consulted for diagnosis and treatment of any and all medical conditions. While the information contained within this website and blog is periodically updated, no guarantee is given that the information provided is correct, complete, and/or up-to-date.   See our complete Privacy Policy and Terms of Service.