Does your child's temper control them?
As a parent, it is hard to know what to do.
There is no easy answer to dealing with temper tantrums.  But there are ways to work with your child to tame that temper.  This work is hard, but in the moments of calm, training your child for when their temper flares can be a great place to start. And books are my favorite way to begin training.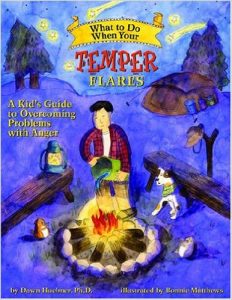 One of my favorite books to help parents think about different options to help their child's temper is the workbook:  "What to do When Your Temper Flares." It's a practical resource for parents and kids ages 6 and up to work through together. This workbook offers a helpful description of what a temper is and introduces ways to work with temper and change a child's automatic responses.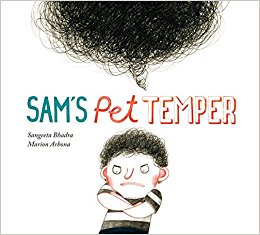 Another great book that introduces the concept of temper is called "Sam's Pet Temper."  It is a great read for all ages.  The book playfully describes temper and is a great starting point to help kids understand what temper is and how it can affect different relationships you are in.
It's always a good idea to have resources for dealing with emotions.  Whether you struggle with a child who has minor or major temper flares, these books can offer a helpful starting point to teach your kids about tantrums and connect with them during the process. You can do it! Keep up the great work, parents!
– Susan Stutzman, LCPC, RPT
(Thanks in advance for using the links above. We get a minor commission for referring you to Amazon, which we reinvest in different things within the business such as a sliding fee scale for low-income clients and new toys for our play therapy practice.")
Kid Matters Counseling has trained therapists ready to help both kids and parents walk through the tough moments in life.
End the frustration & the confusion and let's work together!
SCHEDULE APPOINTMENT
We help anxious kids and frustrated parents. We serve Hinsdale & the Western Suburbs of Chicago.
Made with ♥︎ in Hinsdale, Illinois for Chicago
Built By Brand Your Practice.
© 2022 Kid Matters Counseling, P.C.
Kid Matters Counseling, P.C. DISCLAIMER: This website and blog are for informational, educational and general discussion purposes only. It is understood that no guarantee or warranty arises from the information provided, discussed or commented upon in this website and blog nor does it constitute legal or other professional advice on any subject matter. Access to this website and blog is voluntary and at the sole risk of the user. If you think that you have a medical emergency (including clinical), call your doctor or 911 immediately. A licensed medical professional should be consulted for diagnosis and treatment of any and all medical conditions. While the information contained within this website and blog is periodically updated, no guarantee is given that the information provided is correct, complete, and/or up-to-date.   See our complete Privacy Policy and Terms of Service.