3 Ways to Prep for Summer Break 
Summer break is coming and your kid's schedules are about to change. It's a wonderful time of year but it can also be ridden with big feelings around transitions.
As a parent or 3, I find it important to prepare for transitions with my kiddos schedule. Preparing them is helpful for both them and me, decreasing anxiety through planning.  (And, yes I know that plans change but not planning at all can cause heightened anxiety 🙂
3 of my favorite ways to prepare my kiddos for summer break all involve sharing about the upcoming changes through talking, playing, drawing or acting.  The reason being is for mental orientation to emerge and ease us into the transitions. And for children, since play is their first language, utilizing play when sharing to prepare a child for transitions increases their ability to "hear" and understand what to expect.
Tailored delivery of the message that "change is coming" can also bring increased emotional stability to upcoming transition as together you think about, plan and problem solve for transitions ahead of time.
1. Talk about/Play/Draw or Act out what will change in the summer schedule
Learning and schooling is one thing that can look varied for school-age children over the summer vs. during the school year.  Talk about what this change feels like for your child and allow a range of emotions. Possibly consider talking about ways to "exercise the brain" during summer break as well.
2. Talk about/Play/Draw or Act out what will stay the same in the summer schedule
Keeping some daily routines over summer consistent such as bedtime rituals and meal times can increase a child's ability to deal with schedule changes and transitions with greater emotional balance.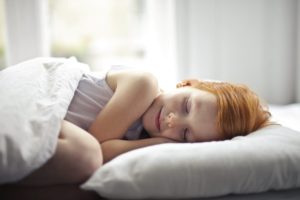 3.  Talk about/Play/Draw or Act out plans for special  days and trips in the summer schedule.
Preparing your child for trips during summer break is helpful in order to ease anxiety around new experiences and expectations.  This can include discussions about water, animal or insect safety, camping or hotel etiquette, airplane, bus, train or car ride lengths and much more.   
Transitions of any kind can be hard, summer break is no exception.  Summer is a wonderful time of year but it can also be ridden with big feelings.  Preparing for transitions can increase your child's capacity to handle transitions with greater ease and is well worth the effort!  
At times though, preparing for transitions with kiddos can feel a bit more complicated and need extra support.  If you are looking for additional resources to help you prepare for summer break or any other life transition we are here to help!   Parenting is challenging and we've got you covered. Give one of our parent coaches a call today for a free consult.
Don't parent alone.

Kid Matters Counseling has trained therapists ready to help both kids and parents walk through the tough moments in life.
End the frustration & the confusion and let's work together!
SCHEDULE APPOINTMENT
We help anxious kids and frustrated parents. We serve Hinsdale & the Western Suburbs of Chicago.
Made with ♥︎ in Hinsdale, Illinois for Chicago
Built By Brand Your Practice.
© 2022 Kid Matters Counseling, P.C.
Kid Matters Counseling, P.C. DISCLAIMER: This website and blog are for informational, educational and general discussion purposes only. It is understood that no guarantee or warranty arises from the information provided, discussed or commented upon in this website and blog nor does it constitute legal or other professional advice on any subject matter. Access to this website and blog is voluntary and at the sole risk of the user. If you think that you have a medical emergency (including clinical), call your doctor or 911 immediately. A licensed medical professional should be consulted for diagnosis and treatment of any and all medical conditions. While the information contained within this website and blog is periodically updated, no guarantee is given that the information provided is correct, complete, and/or up-to-date.   See our complete Privacy Policy and Terms of Service.