Have you ever noticed how sometimes your children will continue to do things even though you have told them "no"? Whether it be hitting, throwing, or other negative behaviors that could potentially be dangerous to you or to them. You want to keep them safe, but nothing feels like it is working. 
This can lead to built up frustration in you and you feel your patience wearing thin. Here are some tips that can help you take steps to seeing change in your child's behavior and help lower your own frustration levels! 
Tip #1 Active/Strategic Ignoring
Active and strategic ignoring can slowly help your child realize that they will not be getting any attention for a particular behavior. For example, when a child is whining because they want something.
As a parent you have a few options:
– Give in to what they want
– Give them attention by telling them to stop whining
– Ignore them until they are calm enough to have a conversation about the situation at hand.
This shows the child that when they are calm, you will give them the attention that they are needing. However, it is important to explain to your child that you will pay attention to them when they are calm to reduce your child's likelihood of making their behaviors even bigger. 
Sometimes children will do things because they want attention, but we want to help them learn that some behaviors warrant attention while others do not. This tip can feel really tough, especially when you are feeling frustrated. So it is important for you to take some deep breaths to help you regulate in the moment. And of course, if you child is doing something extremely unsafe- safety first!
Tip #2 Labeled Praise
This tip goes hand in hand with active and strategic ignoring. Just like we want to help kids learn what behaviors will not get our attention, we want them to understand what behaviors are expected. 
We want to be very specific when we praise kids so that they understand exactly what we are praising them for. So instead of saying, "Good job, Joey!" when he is sitting nicely in a group with his hands to himself, we might say, "Joey, I really like the way that you are sitting calmly with your hands to yourself." 
This way the child knows exactly what you are praising him for. This will help him realize that you want to pay attention to him when he is sitting calmly with his hands to himself, rather than hitting his peers. 
Tip #3 Emotion Labeling
Sometimes children have all of these feelings inside of them, but they don't yet have the language or understanding of these emotions. So sometimes, we see kids hit or throw things when they haven't quite learned how to many their body sensations that happen when they experience a strong emotion. 
To help them begin to learn how to calm their body when feeling overwhelming emotions, it is important that as parents you first give the child tools to know what they are experiencing. 
If you notice Lily is starting to get upset or frustrated with you or a peer, just simply labeling this experience for them can be helpful. For example, if a peer takes a toy out of Lily's hands and they hit that peer you might say, "I am noticing that you are upset that someone took your toy, " or "I see that you are feeling mad right now." This is the first step for them to realize that, oh this feeling inside me means I feel mad or upset. 
Once they have this language, they can start using coping tools to help them regulate when they feel mad or upset. 
Parenting and managing these negative behaviors can feel exhausting. These tips might keep you and your child safe. It can feel like a lot to remember at first, but be kind and gentle with yourself as well and you might be surprised by the changes you see!
For more parenting resources be sure to subscribe to our free parenting newsletter, Parent Matters, where we help you raise safe and informed children. 
Don't parent alone. 
Shana Sanchez
Child Therapist
I help children and families navigate trauma, transitions, and other mental health needs. My goal is to bring about meaningful change for both you and your child.
Parent Matters Blog
Resources to help parents raise safe and informed kids.
When parents divorce, it's always better and easier to settle child custody issues out of court. And contrary to what you might believe, most parents choose to resolve child custody cases outside the courtrooms, often with the help of a mediator, as this is not only...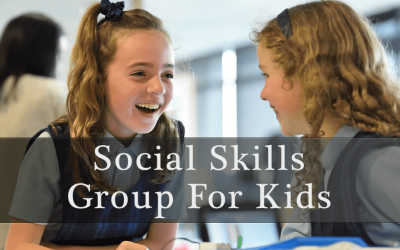 At Kid Matters we know that you want your kids to be successful on the playground and interacting with their peers. Sunshine Circles can help!   We are excited to bring play based social skills groups to Kid Matters.  The problem is that it can be hard to manage...
Don't Parent Alone! 
Sign up for our FREE Newsletter: "Parent Matters."
Receive our best parenting advice right to your inbox. Our goal is to help parents raise safe and informed children.
We help anxious kids and frustrated parents. We serve Hinsdale & the Western Suburbs of Chicago.
Made with ♥︎ in Hinsdale, Illinois for Chicago
Built By Brand Your Practice.
© 2019 Kid Matters Counseling, P.C.
Kid Matters Counseling, P.C. DISCLAIMER: This website and blog are for informational, educational and general discussion purposes only. It is understood that no guarantee or warranty arises from the information provided, discussed or commented upon in this. website and blog nor does it constitute legal or other professional advice on any subject matter. Access to this website and blog is voluntary and at the sole risk of the user. If you think that you have a medical emergency (including clinical), call your doctor or 911 immediately. A licensed medical professional should be consulted for diagnosis and treatment of any and all medical conditions. While the information contained within this website and blog is periodically updated, no guarantee is given that the information provided is correct, complete, and/or up-to-date.