Divorce is never easy and it affects everyone in your family. It is so hard to navigate the logistics, confusion, and balance your loss while trying to explain to your children that the family will be changing. 
As parents who are no longer together, it is so hard to be neutral and give answers to your children when you, the parent, might not even know what those answers are. 
The good news is, you can still cultivate healthy, thriving children even when a separation or loss occurs within the home. Giving your child a narrative is one of the most important things to help ensure trust within the parent-child relationship. 
So here are three tips to keep in mind when you begin to tell a narrative to your children about getting a divorce:
Tip #1: Be Age-appropriate
Telling your children in developmentally appropriate ways is crucial to help them understand the changes that are occurring in the home.
Sometimes, words are something that children do not understand yet.  Using dolls, pictures, or multiple dollhouses can help the child understand that the parents are no longer going to be living together. 
Tip #2: Keep it Simple 
The fewer words the better.  Because it is a big change for the family, and a major loss, children do not always understand the story of how their family structure is changing. 
It may be difficult for them to process too many words.  So keep the story simple and empathetic.  Such as, "This is very hard for us to share. The family is going to be changing, and your mother and father are not going to be living in the same house anymore." 
Often times parents use lots of words when they themselves are confused, because divorce is a challenging time.  It is important to know that it is okay if your child asks you a question that you do not know the answer to. Such as, "Where is Mom or Dad going to live now?" 
It is okay to say that you do not know, at that moment and reassure that you will add to the narrative once you and your co-parent have come to a conclusion.
Tip #3: Be Consistent without Placing Blame
This is probably the most difficult tip.  It is hard to remain neutral and work together with the other parent when there is a loss occurring within the relationship. It is so difficult not to place blame when you feel that the other parent is at fault. 
Remember, that when you are giving a narrative to your child, you are showing that both parents are going to be working together and remain co-parents forever.
Although, partners may not agree with one another, they both have to show consistency in the narrative so that the child does not develop unhealthy relational patterns to one parent.
Getting a divorce is a painful process, and it can stir many emotions that are difficult.  It is even harder to work together as parents to help children remain connected to both parents. 
Children need to understand that even through divorce, parents can work together in times of loss, stress, and disagreement.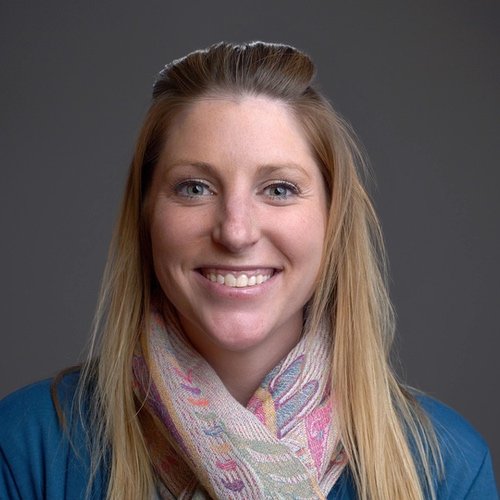 Carly Schrimpl
Child Therapist | LCSW
I believe that you are enough for your child and you are not alone in this journey. I've helped 100's of children and caregivers learn ways to work through anxiety, loss, traumatic events, and anger.
We help anxious kids and frustrated parents. We serve Hinsdale & the Western Suburbs of Chicago.
Made with ♥︎ in Hinsdale, Illinois for Chicago
Built By Brand Your Practice.
© 2023 Kid Matters Counseling, P.C.
Kid Matters Counseling, P.C. DISCLAIMER: This website and blog are for informational, educational and general discussion purposes only. It is understood that no guarantee or warranty arises from the information provided, discussed or commented upon in this website and blog nor does it constitute legal or other professional advice on any subject matter. Access to this website and blog is voluntary and at the sole risk of the user. If you think that you have a medical emergency (including clinical), call your doctor or 911 immediately. A licensed medical professional should be consulted for diagnosis and treatment of any and all medical conditions. While the information contained within this website and blog is periodically updated, no guarantee is given that the information provided is correct, complete, and/or up-to-date.   See our complete Privacy Policy and Terms of Service.