Email: Lydia {at} kidmatterscounseling.com
Clinical Focus: Child Therapist
"Lydia Alter is an extremely compassionate therapist who takes the time to listen without judgement. Humble, kind, and welcoming, she invites everyone she meets with open arms." 
– S.L.
CLINICAL SPECIALTIES
 ADHD | Adoption | Trauma | Family Relationships | Abuse | School Concerns | Anxiety | Grief & Loss | Oppositional Defiance Disorder | Transgender Issues
EDUCATION & LICENSES
Master of Social Work, Loyola University, Chicago, IL
B.S. in Education (Dual Certification in General & Special Education), University of Wisconsin, Madison, WI
Social Work Professional Educator License (PEL)
Neurosequential Model of Therapeutics Phase Level 1
Trauma Focused CBT
Learning Behavior Specialist I
Elementary Education Grades 1-6
IM+CANS
Yoga Teacher and Wellness Champion Certification
Circle of Security Parent Facilitator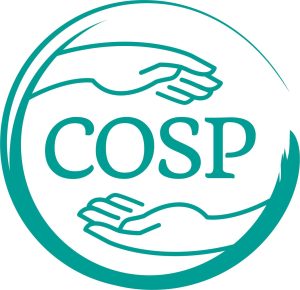 A MESSAGE FROM LYDIA
As a parent, you love your child unconditionally and want to see them succeed in all aspects of their life. You want your child to grow up to be a well-balanced individual who can handle any obstacles life may throw their way.
When your child is constantly experiencing big emotions, unable to manage stressful environments or facing difficulties coping with change it can feel overwhelming and scary.
You want to help them, but you may feel uncertain on the best way to meet their needs and break through these challenges.
Each child is unique and expresses themselves in their own ways. I believe by fostering each child's strengths they can begin to gain a better understanding of themselves and their relationships with others.
I have worked alongside children and families to support each child's social and emotional growth both in the home and in the classroom.
Whether you and your child are struggling with difficult behaviors, attachment issues, trauma or anxiety, I believe your relationship to each other is central to fostering growth and change. It is my goal to support you and your child in managing their emotions and strengthening their relationships so they can face challenges, big or small, with confidence.
If you believe your child and family could benefit from some support here are three steps to get started with counseling:
First, click the "schedule appointment" button and fill out the new client appointment form
Second, someone on our team will reach out to you to answer any questions you may have and schedule the first appointment.
Third, I'll work alongside you and your child to resolve the challenges you are facing during this time.
If you're ready for your child to get the support they need, schedule an appointment today.
3 Breathing Exercises to Calm Child Tantrums
When your child constantly has big feelings or is tantruming it may feel like it's impossible to help them calm down.
Here are 3 child friendly breathing exercises you can practice with your child anytime to help calm their bodies when they need that extra support.
3 Fun Relaxation Activities for High-Energy Kids
For many young children, most mindfulness activities can require too much stillness for a child who is on the go.
Here are three movement activities you can try with your child to increase mindfulness.
"Lydia is an excellent clinician! She is intentional, warm and welcoming. She is highly dedicated and caring to her clients and their families. I highly recommend her!"
– A.J.
We help anxious kids and frustrated parents. We serve Hinsdale & the Western Suburbs of Chicago.
Made with ♥︎ in Hinsdale, Illinois for Chicago
Built By Brand Your Practice.
© 2023 Kid Matters Counseling, P.C.
Kid Matters Counseling, P.C. DISCLAIMER: This website and blog are for informational, educational and general discussion purposes only. It is understood that no guarantee or warranty arises from the information provided, discussed or commented upon in this website and blog nor does it constitute legal or other professional advice on any subject matter. Access to this website and blog is voluntary and at the sole risk of the user. If you think that you have a medical emergency (including clinical), call your doctor or 911 immediately. A licensed medical professional should be consulted for diagnosis and treatment of any and all medical conditions. While the information contained within this website and blog is periodically updated, no guarantee is given that the information provided is correct, complete, and/or up-to-date.   See our complete Privacy Policy and Terms of Service.