As a parent, it can be confusing figuring out if your child has experienced trauma. You want a clear idea of what it looks like for your child to have symptoms of trauma.
As a trained therapist who works with children and specializes in trauma, I have developed a simple list of potential trauma symptoms to look for when assessing your child.
Trauma is any event or circumstances that overwhelm your child's ability to cope with the situation, leaving within your child the lingering sense of confusion, fear, and being overwhelmed from the trauma.
You as the parent know your child best. Together, using your knowledge and this checklist I developed, you can have a clearer understanding of if what you are seeing in your child is trauma.
1. Your child seems stuck in the past. This can look like:
​Thinking a lot about what happened to him/her
Experiencing bad dreams or nightmares
Has physical body responses (headache, racing heart, stomach ache) or gets upset at reminders of what happened
2. Your child is staying away from reminders
Tries to stay away from people, places, or things associated with trauma
Won't talk about what happened and tries to push it from his/her mind
Disinterest in usual activities or being with people he/she usually likes
New fear of something, or increase in worry from previous fear
3. Your child seems jumpier and more anxious
Startles easily- for example, jumps at sudden noise
Since the trauma, seems more irritable and has angry outbursts
Difficult time paying attention and concentrating since the trauma
Experiences trouble falling or staying asleep
The symptoms of trauma can look different in each child, but if you are noticing any of these symptoms in your child, consider reaching out to a mental health professional to help you and your child
If trauma has occurred in your child's life, the anxiety developed can be carried through into future relationships and vocations. Thankfully, the symptoms of trauma are treatable! Fear and anxiety can be reduced in the life of your child. Your child can be free from fear, returning to the important things in life- your kid being a kid!
– Alexandra Hoerr, MA, LCPC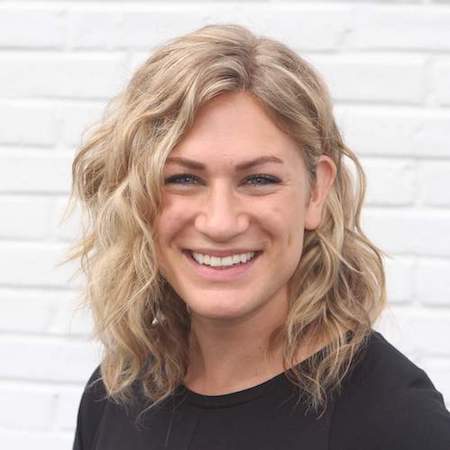 Alexandra Hoerr
Child Therapist | LCPC, RPT
It's hard work but research has shown that helping your child now, while their brain is still growing, will reduce risk of regression, increase quality in learning, and will pave the way for a hopeful future.
Kid Matters Counseling has trained therapists ready to help both kids and parents walk through the tough moments in life.
End the frustration & the confusion and let's work together!
SCHEDULE APPOINTMENT
We help anxious kids and frustrated parents. We serve Hinsdale & the Western Suburbs of Chicago.
Made with ♥︎ in Hinsdale, Illinois for Chicago
Built By Brand Your Practice.
© 2023 Kid Matters Counseling, P.C.
Kid Matters Counseling, P.C. DISCLAIMER: This website and blog are for informational, educational and general discussion purposes only. It is understood that no guarantee or warranty arises from the information provided, discussed or commented upon in this website and blog nor does it constitute legal or other professional advice on any subject matter. Access to this website and blog is voluntary and at the sole risk of the user. If you think that you have a medical emergency (including clinical), call your doctor or 911 immediately. A licensed medical professional should be consulted for diagnosis and treatment of any and all medical conditions. While the information contained within this website and blog is periodically updated, no guarantee is given that the information provided is correct, complete, and/or up-to-date.   See our complete Privacy Policy and Terms of Service.