Symptoms of ADHD in Children
Inattention to detail
Problems with sustained mental engagement
Easily distracted
Difficulty following through
Loses things often
Forgetful in daily activities
Fidgets or squirms often
Restlessness or need for continual movement
Interrupts or intrudes on others
Difficulty waiting
Blurts out answers
If your child exhibits persistent inattentive or hyperactive symptoms across multiple settings and these symptoms are clearly lowering their ability to function in school or social functioning, consider reaching out.
Kid Matter Articles on ADHD in Children
Parenting a child with ADHD is hard and can be frustrating. Morning routines are stressful, chores may feel impossible, and don't even get me started on homework time.
read more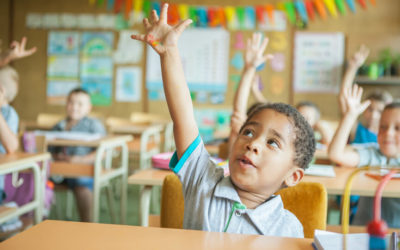 How Neuroscience & Therapy Can Alleviate the Frustration and Empower Parents. Parenting an ADHD child is exhausting. Your day is filled with looking for things your child 'lost', dealing with careless mistakes, selective listening, fidgeting, and epic amounts of...
read more
We help anxious kids and frustrated parents. We serve Hinsdale & the Western Suburbs of Chicago.
Made with ♥︎ in Hinsdale, Illinois for Chicago
Built By Brand Your Practice.
© 2020 Kid Matters Counseling, P.C.
Kid Matters Counseling, P.C. DISCLAIMER: This website and blog are for informational, educational and general discussion purposes only. It is understood that no guarantee or warranty arises from the information provided, discussed or commented upon in this. website and blog nor does it constitute legal or other professional advice on any subject matter. Access to this website and blog is voluntary and at the sole risk of the user. If you think that you have a medical emergency (including clinical), call your doctor or 911 immediately. A licensed medical professional should be consulted for diagnosis and treatment of any and all medical conditions. While the information contained within this website and blog is periodically updated, no guarantee is given that the information provided is correct, complete, and/or up-to-date.