Parents have the opportunity to help their children develop the most important skills they will ever learn: the ability to speak, read, and write.  
Developing language is a complex process where parents and their children have essential and intertwining roles.  
Here are some simple suggestions to increase your child's communication skills:
1. Communicate with your child in the language you are most comfortable using.
Match what you say to what is happening in the moment: describe what you are doing, what your child is doing, and what your child sees. Use longer sentences as your child grows older.
Repeat important words.
Use a variety of words.
Ask open-ended questions (beyond yes/no). Encourage your child to ask you questions.
Tell stories and read to your child as much as you can. Ask questions and talk about what is happening. Read to your child in each language he or she is learning.
2. Listen and respond to your child.
Expand your child's message. Repeat an idea they've said with more words.
Don't interrupt to correct speech sounds, just say the sounds correctly when you talk.
3. Use routines: same actions, sounds, and words in the same order.
4. Help your child listen. Give directions for him to follow.
5. Have your child's hearing tested if you have to repeat a lot or use a loud voice.
Sometimes parents can do all the right things and their child still does not develop their skills as expected.
If you are concerned about your child's communication abilities, use our speech and language milestone checklist to see if they are on track.
References
Photo by Shelby Deeter on Unsplash
Apel, Kenn; Masterson, Julie.(2012). Beyond Baby Talk From Speaking to Spelling: A Guide to Language and Literacy Development for Parents and Caregivers. New York, NY. Three Rivers Press.
Weitzman, Elaine.  (2017) It Takes Two to Talk.  Toronto, Ontario. Hanen Early Language Program.
Parent Matters Blog
Resources to help parents raise safe and informed kids.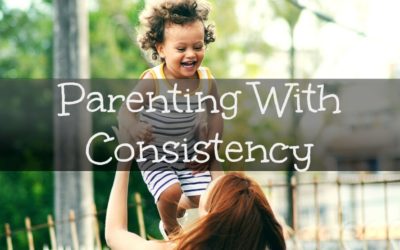 Consistency is a huge challenge for every parent.   Being consist of what we want to teach our children takes a lot of thoughtfulness, planning, and grit. Especially since children develop so quickly! As a parent, I've found two things to be vital to in my journey...
Don't Parent Alone! 
Sign up for our FREE Newsletter: "Parent Matters."
Receive our best parenting advice right to your inbox. Our goal is to help parents raise safe and informed children.
Kid Matters Counseling, P.C.
We help anxious kids and frustrated parents. We serve Hinsdale & the Western Suburbs of Chicago.
Made with ♥︎ in Hinsdale, Illinois for Chicago
Built By Brand Your Practice.
© 2017 Kid Matters Counseling, P.C.